A word from the webmaster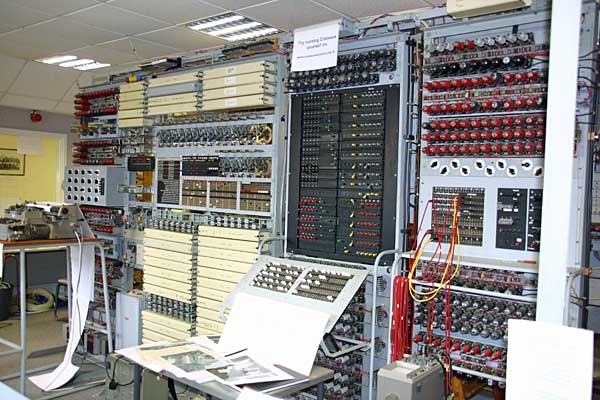 I thought you might like to see a picture of the magnificent, colossal machine which hosts the Seadog website. It was completed about 3 years ago and after rigorous testing finally became available for lease.
I can't tell you much more about it - the makers are worried that competitors might glean useful information if details of it's construction are leaked.
So I'll tell you about what is happening to the website and what the plans are for the future.
Where has the old website gone to ?
The original site was founded & run by Graham Matthews, who did a splendid job. For a number of reasons Graham felt unable to carry on running the site and John Landsell, your Hon Sec, after casting around for help, discovered me. I'm not a Seadogger, so I cannot bring any hands-on experience to bear on running the site. But, your Hon Sec is doing his best to bring me up to speed, and with his help - and yours - I'm sure I can soon make the new site as useful as the old one was.
Where are the gallery pictures ?
The original site was hosted by Graham, but it was not realistic to carry on with this arrangement once ownership of the site had changed. We tried to move the Gallery from the old server to the new one, but this was not possible, so we had to start again.
All of the pictures have been recovered though, and they have now been posted to the gallery. Please contact HonSec if you want post pictures.
What happened to the forum ?
The same story as with the Gallery, basically - we are starting again. The new forum is now in place. We managed to recover all the forum posts - but not the thread information. All the old posts are now back in the forum - and you can post to them i.e to each individual topic, but not each individual post.

New topics will be threaded and behave just like the old ones used to.

You'll need to email the HonSec to get the password for the forum.
What about the rest of the site ?
I aim to re-create the rest of the site so as to be a reproduction of the old, wherever possible. Modern developments have been incorporated e.g the site is now responsive - you can use it on a tablet or mobile phone. New ideas from members will also form part of the site. I have already had some suggestions. If you'd like have your ideas considered. please contact me via the website.